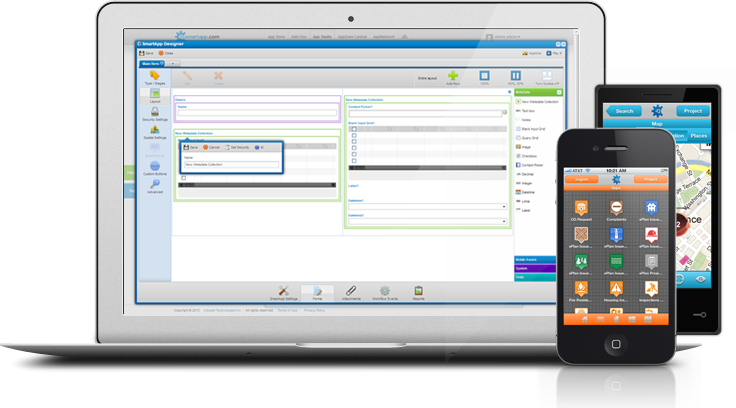 Build, Buy, Sell, Run and Share Business Apps in the Cloud.

Request your 30 day trial AppZone today!

Build Apps without Coding

Configure business apps via a user-friendly interface for everything from drag and drop form design to workflow configuration to advanced security.

Buy the Apps You Need

Browse an extensive selection of SmartApps in the Store. Can't find what you're looking for? Post a request for an app in the AppNetwork.

Sell your Apps for Real Money

Become an AppMerchant for FREE and start selling your Apps today. You get paid as soon as someone buys your app!
Use Any Device, Anytime, Anywhere

Bring your own device with smartapp.com for real-time access to all of your SmartApps – Android, iOS, Window and more!

Safely Store and Share Apps & Data

Organizations can use their AppZone (5GB FREE) to store files and data, run apps, and invite others to user apps. You also get 5GB FREE of personal File Central storage!

What are you waiting for?

Click the link below to learn how easy it is to get started on smartapp.com

Watch Now!
Trusted by the World's leading companies to automate their business.