INCLUDES ALL THE FEATURES OF PLANNER, FIELD, SAFETY
AND PRO TOGETHER IN ONE POWERFUL CONNECTOR.
INTEGRATION SUMMARY
Delivering seamless bi-directional real-time fidelity between the SAP ERP S4/HANA and Smartapp.com PRO to read, write and update the two most important foundational project-level building blocks of both systems; the Project Budget (CBS) and the High level Schedule (WBS).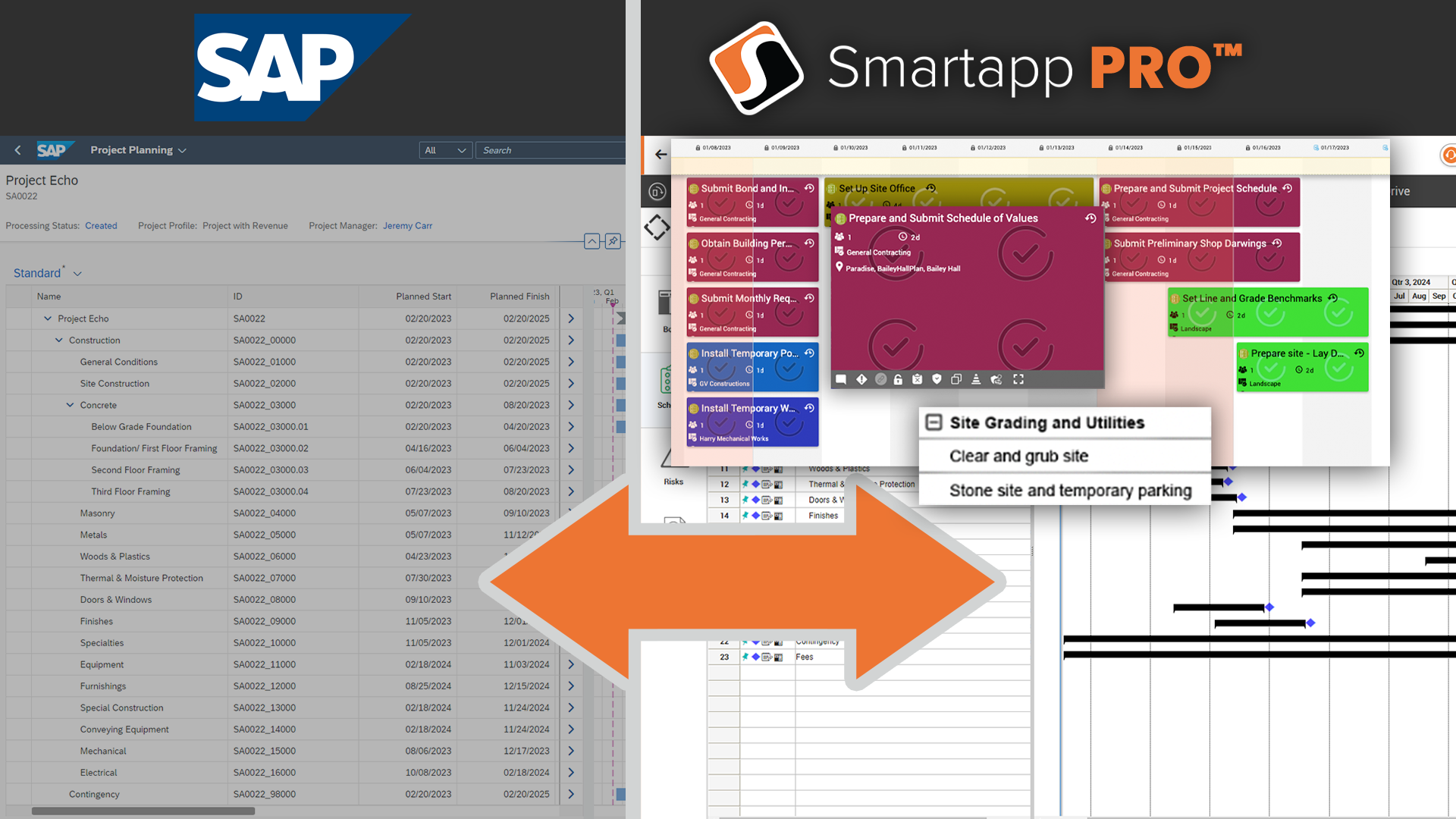 Sync Project schedule
& WBS
Once Connected, the Smartapp.com Jobsite project execution features such as Project Scheduling and updating (CPM / WBS) and detailed Work Planning & Assignment tracking via Last Planner System can create detailed visibility to the project's overall progress and forecast.
Sync Budget & Financial Plan Data
With the Connector, the Smartapp.com Budget Manager and finance features will help you read, write and update Budget impact & UOM, giving you detailed real-time visibility into project progress at the CBS level in SAP.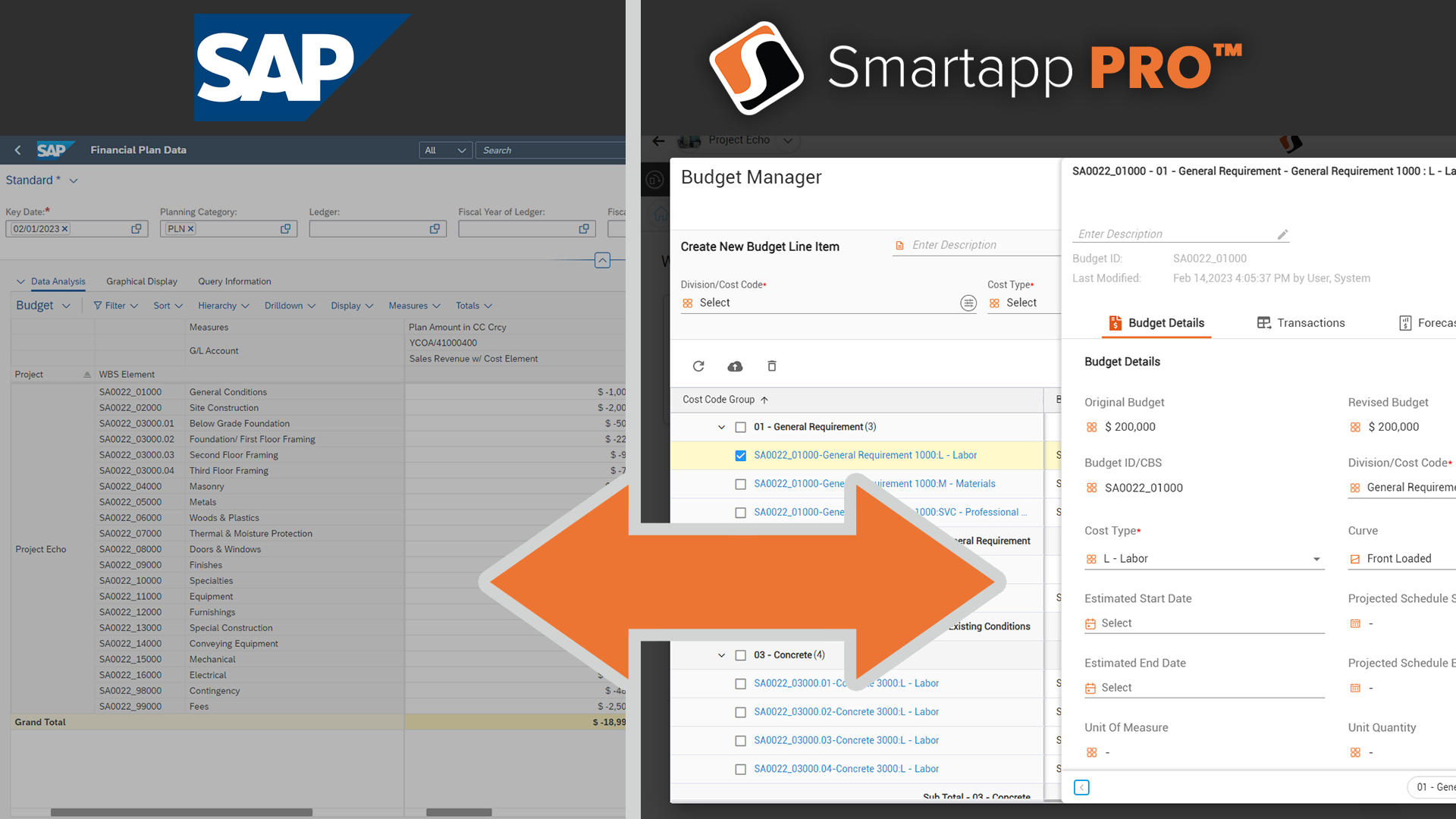 ADD HARDWARE TO YOUR INTEGRATION
You can also add one or all of our Smartapp™.com Hardware
bundles to your subscription!