Back to all connectors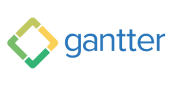 GANTTER
Gantter is a cloud-based project management tool for remote collaboration with a powerful scheduling feature, optimized Google integration, and an active global community.
Find it in the drive schedule folder/ Planner editor mode
Optimize your JobSite
Import, Export and update your Gantter CPM schedule to get real-time updates from Smartapp Jobsite LastPlanner Digital Plan Boards. Built-in menu options directly in our PLANNER & DRIVE modules means you are always one click away from easily leveraging your Gantter data in Smartapp today.